Did you ever wonder why Julia is alone? Did you ever ponder why the poster girl for the Obama re-election campaign spent her life without a man?
Well, the Obama communications team has the answer. It's called Pajama Boy. It's an effort to nudge young people to have a conversation about health care… that means, why they are all refusing to sign up for Obamacare.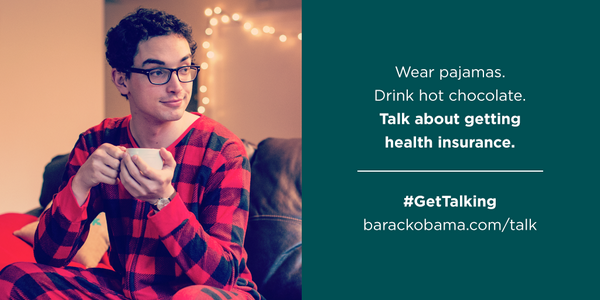 If you were Julia and had to choose between going through life without a man and marrying Pajama Boy, what would you do?
Some of us believe that the Democratic Party and the purveyors of political correctness bear a certain animus against men. Just the other day I posted some remarks by Camille Paglia about the topic. Apparently, in the feminist mind men are best when they are infantilized, sitting around their mothers' houses, sipping cocoa, dressed in flannel jammies.
Of course, no feminist in her right mind would marry such a creature, but his existence will sustain her belief that she is correct not to get married.