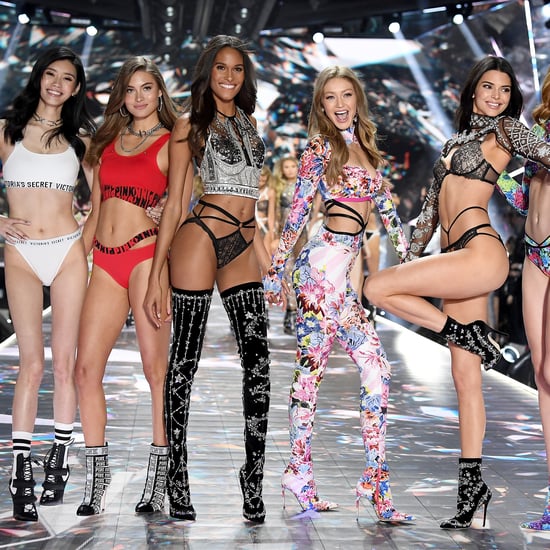 Women on the left and women on the right are cheering the demise of the Victoria's Secret fashion show. In truth, ratings have been declining for some time now, and, what with the notable association of Leslie Wexner, who owns it, with one Jeffrey Epstein, it makes good public relations sense to scuttle the display.
Apparently, a conservative woman named Madeline Fry sees this through the lens of feminist ideology, sort of.
While the company has tried to brand itself as helping women feel good about themselves, its advertising has always been about fulfilling male fantasies.
As though there is something bad about being attractive to men. And, as though anyone ever believed that the company was in business to make women feel good about themselves. I think that the idea was, to feel sexy beneath it all. Perhaps not only to feel sexy... to feel mysterious.
So, Fry complains about how women are being hypersexualized and commodified by Victoria's Secret. She thinks that she is striking a blow for modesty:
Now, after last year's fashion show had the lowest ratings ever, the sordid event appears to be gone for good. "Oh, Thank God," ran a headline in

New York

magazine's website for women, the Cut. "It's Over Now."
Whether concerns about the show center around "the male gaze" or the hypersexualization and commodification of women, both radical feminists and conservatives can agree on one thing: The Victoria's Secret fashion show was no good for women, and we're better off without it. Good riddance.
In truth, we are all for a return to modesty. We recall that when Wendy Shalit proposed it two decades ago, the notion was widely rejected as prudish and Puritanical.
One understands, to the extent that one is capable, that women look at the Victoria's Secret fashion show and see something that they hold sacred being rendered vulgar. They see such shows and feel that they are no longer the gatekeepers to feminine sexuality, that it is being bought and sold on the marketplace.
And yet, sad to say, the ubiquity of pornography has caused many women to feel dispossessed of their sexuality. It is no longer something private, something intimate. It is everywhere. Everyone can see it, and thus reduce its mystery. The sexual revolution, with a prompt from many feminists, has destroyed the feminine mystique.
Now, young women are trying to take back possession of their sexuality by sexting images of their resplendent nudity over their iPhones. In that context, Victoria's Secret must have seemed like a relic. After all, women and girls do not sext in order to show off their underwear.
I would also note the important role that hookup apps like Tinder play in the social lives of more and more young American women. Strangely, women have come to believe that they can retake possession of their pornified sexuality by giving it away for free.
In truth, modesty begins at home. Modesty begins with personal behavior. At a time when the world is awash in pornography, blaming it on lingerie merchants seems like a quaint throwback.