Speaking of decorum, the great state of Arizona's new senator, duly elected, has managed to embarrass herself, to disgrace her office and to make the people who elected her look like complete fools. No one should have been surprised at Sen. Kyrsten Sinema's lack of decorum.
As it happens, Sinema's sense of fashion counts as an insult to the august body called the United States Senate. Naturally, the mainstream media is not reporting it, because what good is it if not to cover up the Democrat derelictions?
So, we turn to Gateway Pundit for the story (via Maggie's Farm). And we note that the commentary runs the gamut from, she looks like a stripper or a hooker, to her dress clashes with her boots. One understands that the latter is far more disgraceful than the former. The latter was taken on the floor of the Senate.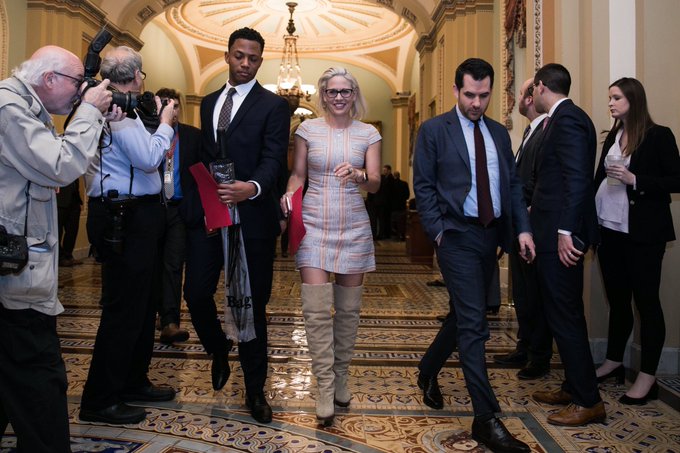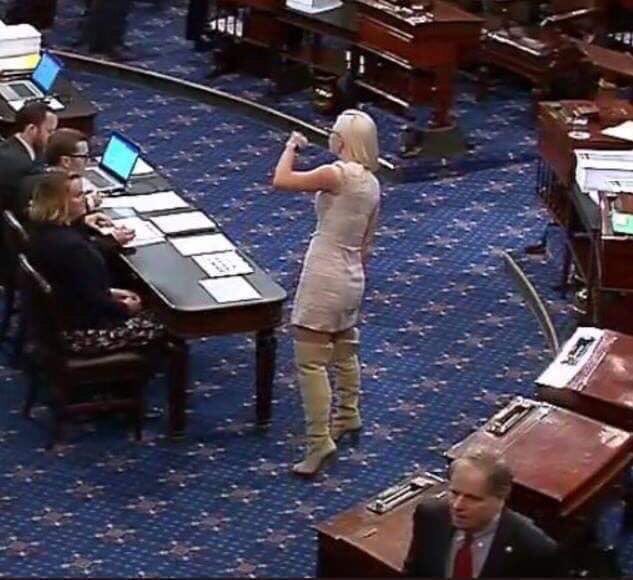 The new queen of impropriety. Remember, Sinema is there for six years. Will the people of Arizona take notice, or are they simply too far gone.